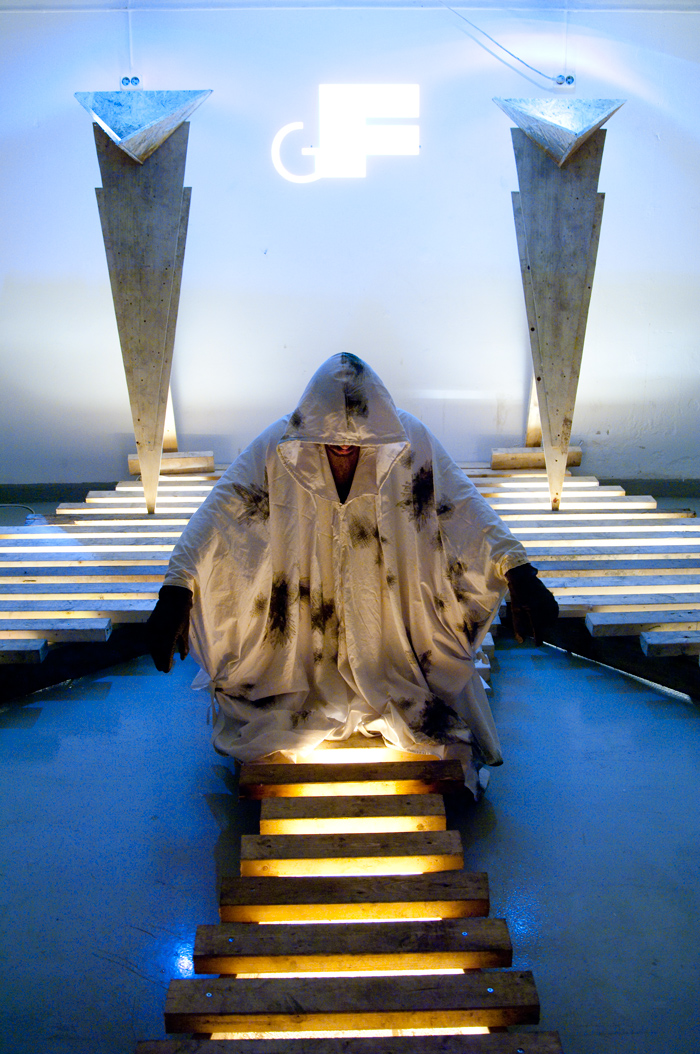 Gallery FIST - Sakret Part I / Video
Gallery FIST - and Ketil Gutvik / Video
Open your veins.
Ice smoke.
Cave.
Sounds of chaos.
Smooth and undiluted.
Behind and inside,
Raw ramblings from above,
Underneath, in front
And the sides.
 
Erect, cut, drench.
 
Revealed and then concealed.
 
A walk on unrattled and untamed future.
A pilgrimage toward the indecisive.
Walks through
Rites of the unreal.
Silently and reluctantly.
 
Real tactic of repossession.
 
The process as an
Conspiratorial,
Methodical,
Ritualistic
And
Progressive
Operation.
 
Hidden
And
Revealed.
Would you die?